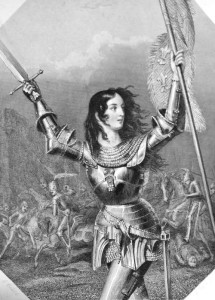 UNDERSTANDING SHAKESPEARE'S HISTORY PLAYS

| by Andee Kinzy |
Here at ImprovEd Shakespeare, we firmly believe you should get to know the story before jumping into a Shakespeare play. In honor of our spring production, Witchcraft In Their Lips: The Women of Shakespeare's History Plays, we want to share some resources with you.
YouTube:
If you like YouTube, we have a playlist on our channel:
Studies: Shakespeare History Plays
For a short written summary:
Interesting articles:
For alternative versions:
Entire play:
MIT has all of Shakespeare's works available for free online
Or visit your local library! As to the editions/publishers? It's up to you, but:

Henry IV (Part 1) (No Fear Shakespeare)
Follow links on the site for Henry IV (Part 2), Henry V, and Richard III. No Fear Shakespeare has a useful modern translation next to the original text. (Although, many Shakespeare academics barf at the modern paraphrasing. Grin.) However, we like No Fear for younger readers. Some people hate it, because they feel the paraphrasing is inadequate; but we think it's highly readable if you want to quickly get the gist of the story.
Arden Shakespeare
Many actors like the footnotes in the Arden editions.
Folger Library Shakespeare
Quite a few readers like the layout of the annotation in the Folger editions. Many high schools use this edition.
A short note about "modern translations." Serious Shakespeare academics and scholars feel that starting kids off with these versions is abhorrent. At ImprovEd Shakespeare, we appreciate the modern translations. We view them as a jumping off point. Sometimes you come across a phrase that just doesn't make sense. Without being immersed in Shakespeare's language, it can be hard to understand. A modern translation helps a-plenty. It helps you to appreciate the beauty of Shakespeare's words.
In any case, there's no one right way to approach Shakespeare. The trick is to find what works for you.
We hope these resources are helpful to get you started on your journey with this play!