AFTER SCHOOL PRODUCTION CLASS – SPRING 2016

Witchcraft in Their Lips
The Women of Shakespeare's History Plays
A Partnership Between
ImprovEd Shakespeare
and
Untamed Shakespeare

An All-Female Youth Production
Adapted by Stephanie Donowho and Nell McKeown
There are no magic words that can describe how awesome this production will be.
Rehearsals: January 19-April 12, 2015
Downtown Austin
Performances: (Tentative) April 7-8, 9-10, 16-17

************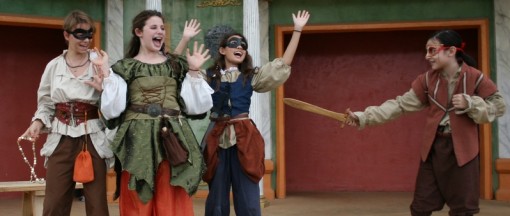 "If children can understand Shakespeare they can understand anything," Ross Farrelly makes an excellent point in Why Study Shakespeare.
Of course, it's hard for girls to even get the chance, since there are so few female characters in his plays. Luckily, two forward-thinking Austin gals have tackled the problem head-on. Stephanie Donowho and Nell McKeown have adapted the scenes from all eight history plays into an entirely new piece, using all of Shakespeare's words. Focusing on the women in the plays, "Witchcraft In Their Lips" goes up at the end of April at UT.  And get this, they've granted ImprovEd Shakespeare permission to perform a shortened version of the piece with an all-youth cast!
So we're doing it. A youth version of Witchcraft In Their Lips, ImprovEd Shakespeare style. But you know what else we're doing? The UT gals have turned history on itself and are producing it with an all-female cast. As you know, we like to Girl Improve things over here, so we're doing that, too.
This is amazing, folks! Since ImprovEd Shakespeare's inception, we've wanted to partner with an existing full-length adult production. We can't express how thrilled we are with this opportunity. We anticipate additional production bonuses with this relationship. Things like, oh… a chance to sit in on the adult rehearsals, a shared character relationship between the adult and youth actors, feedback and advice… It's going to be beautiful! Plus, we're bringing on a guest director – you know the famed Present Co and newly formed En Route Theatre? Yep. We've snagged Lindsay Doleshal.
Ready to make history? Join us!

Dates:
Tuesdays
January 19th-April 14th, 2016
Time:
4-8pm*
*Staggered start and end times. Let us know when you can arrive and have to depart, but give us a 2-hr block.
Location:
Downtown Austin
Ages:
6th-12th grade
FEMALES ONLY
*Performance Dates* (Tentative)
Thurs & Fri, APRIL 7-8, 7pm (Call: 5pm)
Scottish Rite Theatre, 207 W 18th St.
Sat & Sun, APRIL 9-10
Location still being determined
Sat & Sun, APRIL 16-17
Location still being determined
Full semester: $275
Monthly payment plan: $100/month – due Jan 14, Feb 1, Mar 1
$25 discount for siblings (full); $10 discount for siblings (monthly).
FULL and PARTIAL SCHOLARSHIPS AVAILABLE. Contact us for more information.
ImprovEd Shakespeare reserves the right to cancel the classes if enrollment is insufficient. In this instance any tuition paid will be refunded in full.
Cancellation Policy:

Cancellations received one week prior to the start of rehearsals will be refunded amount paid less a $75 processing/registration fee.
Cancellations received within one week of rehearsals cannot be refunded.  If you are on a payment plan, you are still obligated to pay tuition in full.

Photo/Video Clause: All ImprovEd Shakespeare rehearsals and performances may be photographed or filmed. Your participation constitutes your authorization for ImprovEd Shakespeare to use your child's photograph, voice or other likeness with and/or without his or her initials, first name or pseudonym for purposes related to the mission of ImprovEd Shakespeare, including but not limited to marketing and promotion in both print and electronic forms, as well as the Internet and in ImprovEd Shakespeare videos.
Missed/Cancelled Rehearsals:

Because we are rehearsing for a performance, there will be no make-ups.
Because we are rehearsing for a performance, each rehearsal is vital. We strongly encourage you to attend every rehearsal, barring any emergency situation.
You will be notified no later than one hour before rehearsal start time via text if inclement weather causes a change in venue or cancellation.

ImprovEd Shakespeare is not responsible for any lost, damaged or stolen personal belongings.
You love it? You're incredibly interested? It's time to join? Please fill out the registration form and we will get back to you with an invoice.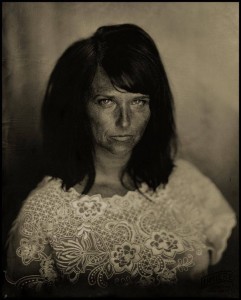 <– LINDSAY DOLESHAL, Director
Lindsay Doleshal has been practicing theatre since the ripe old age of four. She has acted in and directed more plays than she can count. She is the Founder and Associate Director of Present Company and the Founder/ Artistic Director of En Route Theatre here in Austin. She has studied at UT, Second City Chicago, Steppenwolf, and Sarah Lawrence College, where she obtained her MFA. Lindsay believes in creating art that is immediate, accessible, and reflective of our common, bumbling , human experience.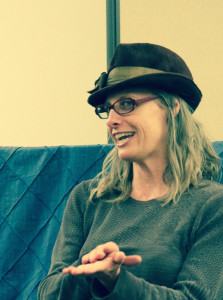 ANDEE KINZY, Producer –>
In third grade, Andee Kinzy was given the opportunity to produce, direct and act in a play she penned called "The Bad Day." That did it; the theatre bug was firmly entrenched. After doing a lot more shows, winning awards and trying out a bunch of theatrical styles, she earned a BA in Drama from the University of Texas and sashayed off to NYC. There, she trained at various studios (Meisner, Method, Voice (with Shane Ann Younts) and Improvisation) and performed in original plays and indie films. Then she branched out into directing her own short films and running a non-profit women's film organization (CineWomen NY, absorbed into NY Women in Film and Television). Through it all, she continued to work collaboratively with her peers, until one day she realized that she was an adult and her 'peers' were kids. Never one to be swayed by expectations, she feels that every child's experience with the arts is unique. She uses a mish-mash of methods culled from all her training and experience to help every kid shine as an individual. She founded and directs ImprovEd Shakespeare and Girl Improved.